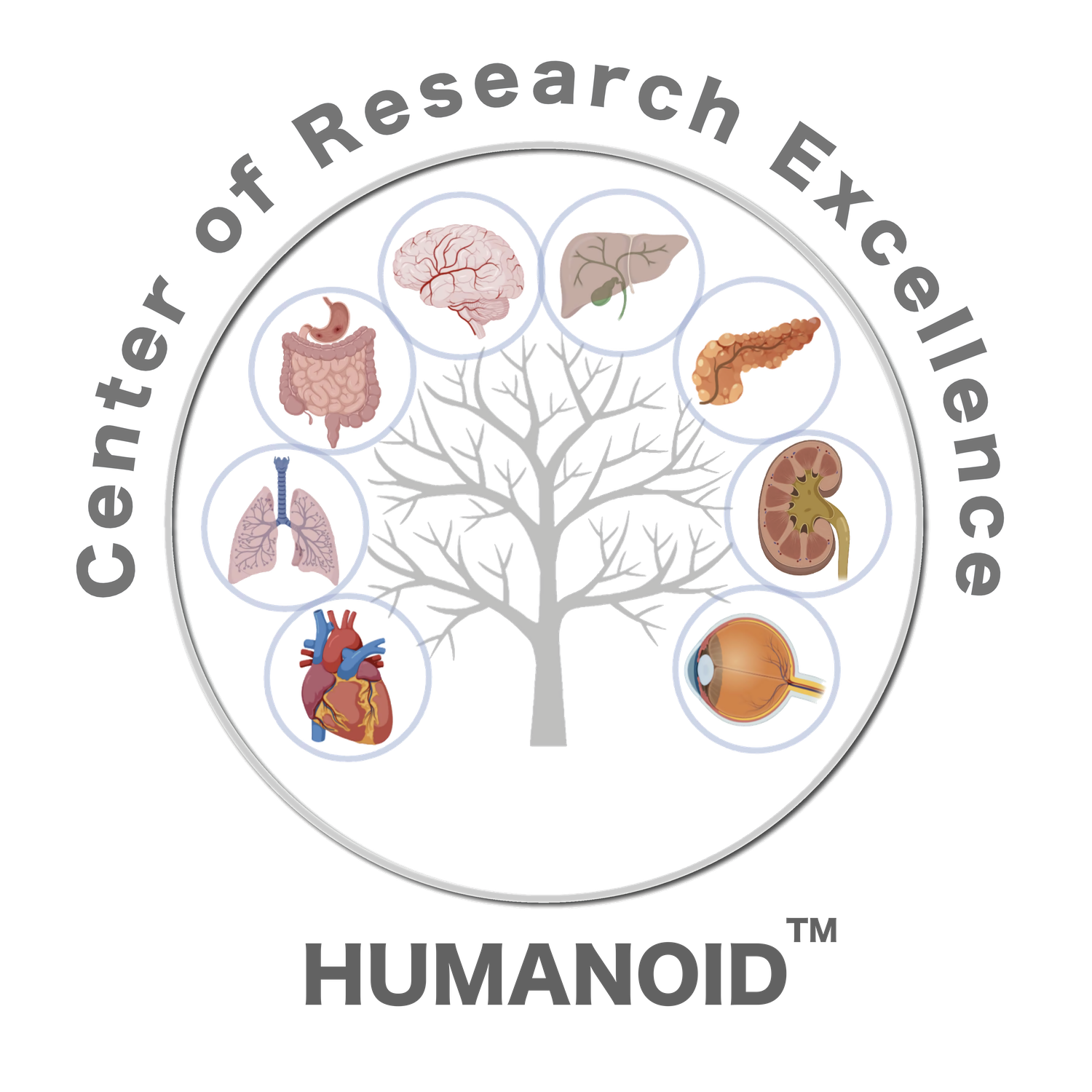 Providing a disruptive research and drug development platform.
Meet us at Phase Zero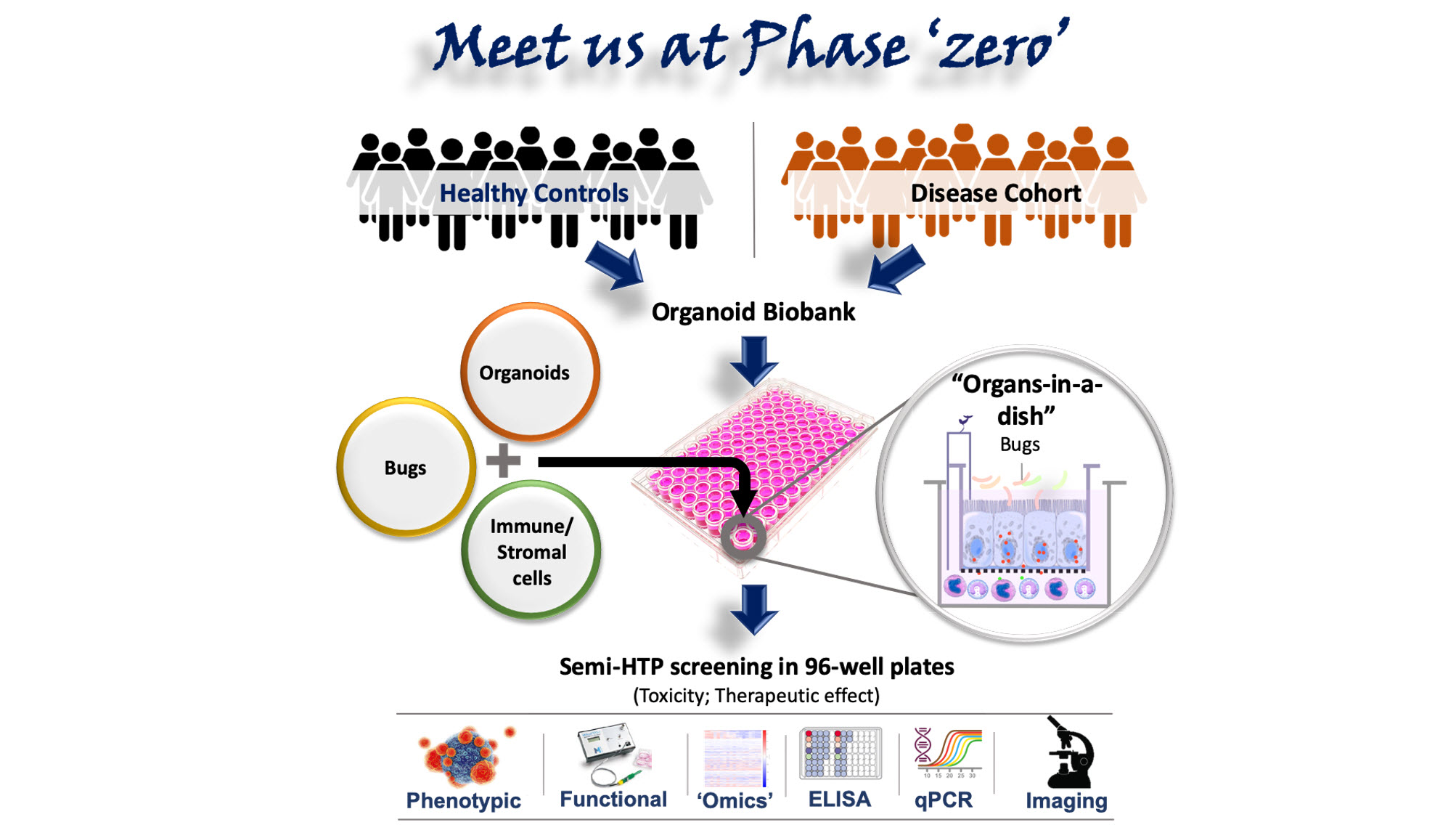 Normal and diseased human organoids and primary cells from all possible organs (colon, stomach, intestine, lung, liver, heart, etc.)
Access to disease models (Ulcerative Colitis, Crohns, colon cancer, IBS, NASH/NAFLD)
Network informed therapeutics through our partner (Center for Precision Computational Systems Network -PreCSN) allow targeted gene editing or drug discovery, personalized medicine, cell-based assays
Co-culture model to study the interaction between microbes, epithelial cells, and immune cells
Mouse organoids are also supported.
Visit us at the links below to know more about the cores mission, staffing, services, activities.
ii. HUMANOID's governance and org chart
iii. Director's message
iv. HUMANOID's staffs and trainees
vi. Ongoing Research
Additional Features and Services
Training and Workshops
Vetting your therapeutic pipeline through Boolean analysis
Leadership
Staff Director: Courtney Tindle, ctindle@health.ucsd.edu
Faculty founding Director:
Soumita Das, Ph.D., sodas@health.ucsd.edu
Pradipta Ghosh, MD, prghosh@health.ucsd.edu
Location and hours of operation
Hours
Location

Monday - Friday

8am - 5pm

George E. Palade Bldg, Roomm 238, Bays G-I
Links and Resources
Authorship Policies
Payment of fees for data analysis services and authorship on publications, grants, and/or patents are not mutually exclusive. Depending on their contributions to a project, HUMANOID Core scientists should be considered collaborators at the same level as other academic colleagues who contribute intellectually and receive funding for work on a project. We follow the general guidelines for authorship laid out by most Journal Editors. The recovery of Core expenses through the recharge system does not exclude the possibility for authorship for Core personnel. Similarly, authorship does not substitute for payment of Core expenses for services rendered.
Citation:
Please acknowledge UC San Diego's Human Organoid-based Center of Research Excellence (HUMANOID CoRE) when crediting our contributions to written works. Depending on the project scope, HUMANOID's grants may need to be cited. Please contact us to ensure appropriate citation of funding source.
Data Storage:
Raw data sets submitted to us and analysis results will be stored on our servers for 30 days after completion of analysis. It is the responsibility of requestors to backup all pertinent files on their own internal or cloud storage systems.